Providers
Providing quality patient care on all levels.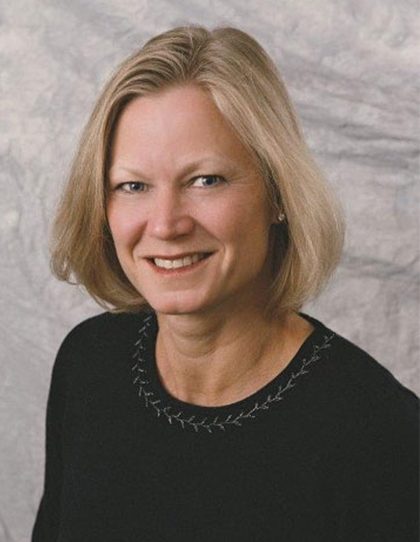 Janet L. Albright
MD, FACS
Janet L. Albright, MD, FACS is a Vascular Surgeon at Nevada Vein and Vascular based in Reno, Nevada. Dr. Albright was born in San Francisco, CA and attended college at California State University, Fresno. She received her medical degree from the Medical College of Pennsylvania in Philadelphia. Dr. Albright completed her General Surgery Residency at the University of Nevada School of Medicine. She then completed her Vascular Surgery Fellowship at the University of Florida. This was followed by training at Mercy Regional Heart and Vascular Institute in Muskegon, Michigan for endovascular skills.
Dr. Albright became Board Certified in General Surgery in 1995 with added qualifications in Vascular Surgery in 1997. Dr. Albright is also the Medical Director for Renown Advanced Wound Care and Medical Director for wound care at Tahoe Pacific Hospitals. Her years of education and experience in vascular surgery has led her to be one of the best vascular surgeons in the Reno area.
---
"Dr. Albright and her staff are extremely caring professionals. When worry took over, Dr. Albright did not hesitate to call me in the evening to ease my mind. She and Melissa go out of their way to make their patients feel safe and well-cared for during the entire process. They understand the stress and worry for patients and do not hesitate to respond very quickly if an issue or question arises. The surgery was successful, and above everything, Dr. Albright is the type of doctor everyone would love to have – she's a normal, caring person. No ego involved! Just a great smile and caring manner!"

Candice W.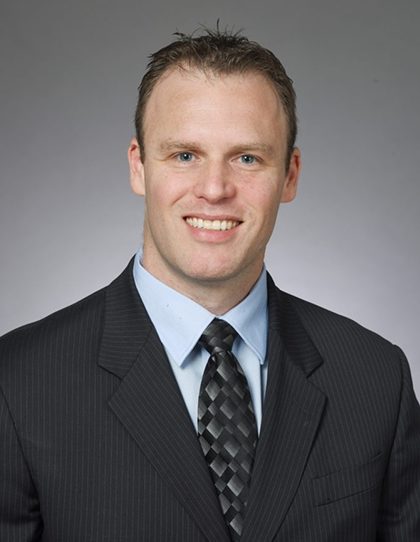 Mark M. Levin
MD, MS, RPVI
Dr. Mark Levin joined Nevada Vein and Vascular in the spring of 2019, moving with his wife from Anchorage, Alaska. Originally from the east coast, he completed his undergraduate degree at Johns Hopkins University with a BA in cellular and molecular neuroscience. While in college, he was also a swimmer and 8-time NCAA All-American and Academic All-American.
After college, he went on to graduate school at Georgetown University and earned a Master's degree in Physiology and Biophysics prior to completing medical school at the same institution.
He completed his general surgery training in Phoenix, Arizona at Maricopa Medical Center, a busy level one trauma center and home to the Arizona Burn Center. His experience at the burn center provided extensive experience in both critical care and wound care. While in residency, Dr. Levin achieved many honors including the Harry W. Hale Jr. Award for the most outstanding surgical resident, the Chairman's Award and he was selected as the Administrative Chief during his 5th year. He then went on to complete his vascular surgery fellowship at UT Southwestern in Dallas, Texas.
From a personal standpoint, Dr. Levin, his wife, and family love the outdoors, camping, fishing, and the beach. Following training, they moved to Anchorage, Alaska where he was one of five vascular surgeons in the entire state. There, he helped develop and modernize vascular surgery services in Alaska's largest city. He came back to the lower 48 to be closer to family and is looking forward to offering patients quality care with the latest techniques in vascular surgery.
Dr. Levin is a double-board certified in both general and vascular surgery and holds certification as a registered physician in vascular interpretation (RPVI). He performs all manner of open and endovascular procedures but has a particular interest in complex minimally invasive aortic aneurysm repair, carotid artery disease and carotid stenting, peripheral vascular disease, and advanced endovascular techniques for diabetic limb salvage.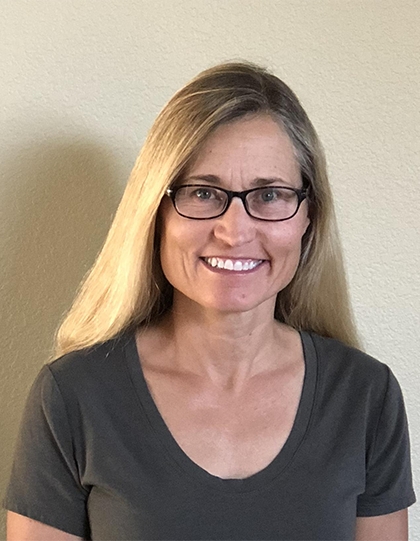 Terri Elliott
PA-C, FAPACVS
Terri graduated from the University of Wisconsin Madison Physician Assistant Program. She has been practicing in cardiovascular surgical care since 1998. Terri has been distinguished as a competent and proficient provider in the practice of vascular, cardiac and CVT critical care by the association of the physician assistants in Cardiothoracic and Vascular Surgery.
Terri spent time as an international ambassador teaching Endovascular Vessel Harvesting and received the Diamond Leadership Award from Maquet. Terri is looking forward to providing compassionate care to Nevada Vein and Vascular's patients and with her vast experience is a valuable asset for our practice and patients.